How to Rank Higher on Google: Online Marketing Tips You Need to Know
There are many factors that go into ranking higher on Google, but there are a few simple things you can do to get started. The first thing you should do is make sure that your website is responsive and mobile-friendly. This means that it will look good on all devices and will load quickly.
Next, make sure that your content is relevant and of high quality. Lastly, make sure that you are engaging with your audience.

If you follow these basic steps, you're well on your way to ranking higher on Google!
Ranking higher on Google is the holy grail of SEO. Everyone wants to know how to rank higher on Google, but is it really possible? It might be, but it's going to require a lot of hard work and dedication. In order to rank higher on Google, you'll need to build and optimize your website with the right keywords and content.
Keyword Research
You'll also need to perform ongoing keyword research and track your search engine ranking to see how you're doing. Ranking higher on Google can be a challenge, but it's well worth the effort if you're serious about growing your business.
If you want to rank higher on Google, it's important to start with a strong website that is optimized for search engines. You need to have relevant, high-quality content that is optimized for specific keywords. You also need to use analytics tools to track keyword usage and monitor your search engine ranking.
Achieving a high Google ranking isn't easy. It takes months of sustained effort and the right strategy to rank well on Google.
Three Important Steps
If you want to rank higher on Google, here are three steps you can take.
Step 1: Optimize your website for search engines
First, make sure your site is optimized for search engines. This means using relevant keywords, having an XML sitemap, and getting listed in Google My Business. By optimizing your site for search engines, you will increase your chances of ranking higher on Google. You can also get involved with local SEO by optimizing your business listings and getting reviews.

Step 2: Promote your website on social media
Another way to rank higher on Google is by promoting your website on social media, you can do this yourself or try our social media marketing service. By sharing engaging and relevant content, you can draw the attention of potential customers online. By promoting your site on social media, you can increase your visibility and improve your chances of ranking higher on Google.

Step 3: Get listed in directories
Finally, another way to rank higher on Google is by getting listed in directories. By getting listed in directories like Yelp, Facebook, Yellow Pages, and more, you will be able to expand your reach and promote your site to a wider audience.
Rank Higher on Google
Google has become the first port of call for users looking for businesses online. In fact, in some markets, it is even the exclusive search engine. This means that if your business isn't optimized to appear on Google, users won't be able to find you at all. When we think of optimizing a website, images of keyword density and metadata probably come to mind.
And while those things are still important, Google has moved on from simply crawling websites and assigning importance to keywords. Instead, they now look at things like website speed and user experience when ranking sites.
So, how do you make sure your business appears high up on Google search results? Read on for some useful tips that will help you optimize your website and get you a higher page rank on Google:
Monitor your website's SEO performance
Before you start implementing new SEO techniques for your website, it is important to make sure your current strategy is on track. There are a few tools out there that will allow you to keep track of your SEO performance, including:

MOZ: MOZ has extended its SEO offerings in recent years, including some really useful SEO dashboards that will help you keep track of your site's performance.
SEMrush: An all-in-one SEO platform that will give you a full picture of how your website is performing, as well as key information on your competitors.

Google Search Console: Google's own platform allows you to keep track of your website's performance, as well as get alerts when things start to go wrong.
Register your business on Google My Business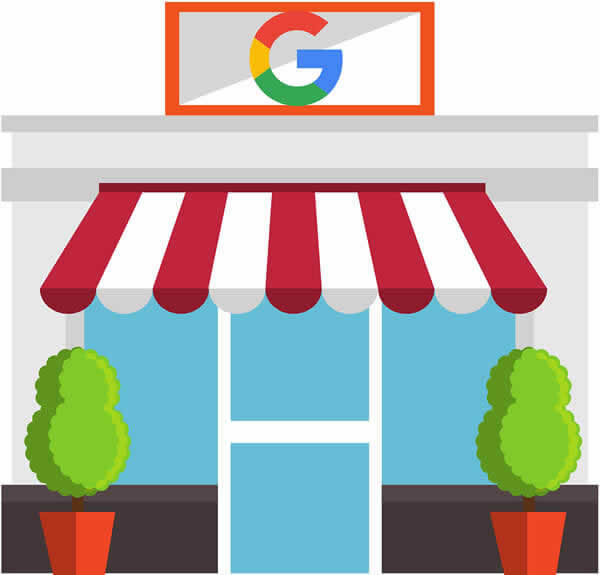 What is Google My Business? It is a free tool that allows you to optimize your business' presence on Google. It allows you to control your business information, including your address, telephone number, hours of operation and contact details. You can also add pictures, a logo and a link to your website, as well as create new custom business pages for each of your locations.
If your business isn't registered on Google My Business, you are missing out on a ton of extra traffic. That's because GMB allows users to search for businesses based on their location, as well as their type. So, if you don't have a Google My Business page, you could be missing out on business right now. Plus, having your GMB page optimized will help your site rank higher on Google.
Add rich snippets to your site
Rich snippets are snippets of extra information that appear in Google searches alongside your website's listing. They include details like the author of a blog post, the date it was published, review stars, etc. These help Google users better understand what your website is about and whether it is what they are looking for.
Rich snippets are given to websites that have good content and have been well optimized. While you can't directly request rich snippets from Google, there are ways to encourage them to appear on your site. Make sure that your website has good, high-quality content, and that it follows Google's guidelines for good SEO.
Rank Higher in Google with Video
Add video content to your site
While this one might seem like an odd one, it is a growing trend in search engine rankings. As a general rule, Google prefers websites with lots of high-quality content. Video content is one of the best ways to meet this requirement, and it is also the easiest.
See if you can set up a video feed on your website. It can be as simple as a video of your product being used in real life, or your business owner showcasing their services. This will help you boost your SEO and bring you more traffic. It will also help you with your branding efforts.
Rank Higher on Google with Quality Content
Add quality content to your site
This one is pretty self-explanatory. If your website has lots of high-quality content, it is likely to rank higher on Google. And as we've already established, Google likes websites with lots of content. However, it's not just the amount of content that is important, but also the quality.
Google has an algorithm that determines how important each page on your site is. The more important a page is, the higher it will rank in the results. That being said, it is important to strike a balance between quality content and keyword density.
Conclusion
Google has changed a lot over the years, and the ways that businesses can rank higher on its search engine are always evolving. It is important to stay up to date with new SEO tips and keep track of Google's algorithm. As long as your business is optimized for Google, and you're producing high-quality content, you should see an improvement in your website traffic. With this extra traffic, you can grow your business, and see your profits increase.
Check out our blog post on Social media and how to get more followers.